About Train Trax UK
Train Trax UK (operated by Model Railway Magic Ltd) is the UK's leading online retailer of Kato N gauge model railway equipment, sets, rolling stock, unitrack, scenery and accessories. We import Kato products from Japan and the USA, and we stock the widest range of Kato products available in the UK.
We are passionate about model railways, and we are committed to providing our customers with the best possible service and products. We are always happy to help and advise our customers.
We offer a wide range of KATO and KatoUSA products, including:
Locomotives
Rolling stock
Track (N gauge and also OO/HO gauge)
Scenery
Accessories
We offer a number of benefits to our customers, including:
Competitive prices
Fast and reliable delivery
A wide range of products to choose from
Knowledgeable and helpful staff
We are also committed to providing our customers with excellent customer service. We are always happy to answer any questions or queries that our customers may have.
If you would like to learn more about our products or services, please do not hesitate to contact us. We would be happy to help you in any way that we can.
Thank you for choosing Train Trax UK!
History
Train Trax was founded in 2008, initially as a hobby. Since then it has grown to become a favourite online source for the Kato range of N Gauge model railway equipment, sets, rolling stock, track, scenery and accessories.
In 2022, after 14 years, the previous owner earned his retirement and transferred the Train Trax UK website, pre-orders and extensive stock to Model Railway Magic Ltd (Reg. company number: 12703527).

Model Railway Magic was founded early in 2020 lockdown by Ian Miller as a part time business 'model recycling programme' buying and selling second hand model railway items. Model Railway Magic is continuing its model recycling programme as well as operating Train Trax and planning future ventures!
Ian aims to keep up the previous owner's high level of service, great pricing and product range, working from a new location in the railway city of York. Model Railway Magic is registered in England and Wales with a UK based office and is proud to be a UK Tax-Payer. For the moment the company is just a small one, so please be patient at busy times!
Testimonials
Click the link below to take a look at our testimonials on the independant site TrustPilot, we seem to be doing OK!
We also sell on eBay UK, where our shop name is FastTrack99. We're proud of our feedback there too.
Our values
We are delighted to be signed up to the Good Business Charter – an accreditation which recognises responsible business practices.
We're also members of the FSB.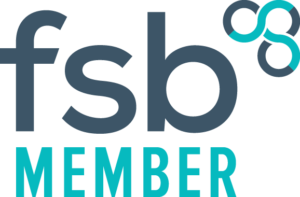 Contact details
Sorry to disappoint, but we don't currently have a physical showroom. We keep overheads low (and hence prices keen) by running Train Trax from an industrial unit, where things are arranged for efficient packing rather than for easy browsing.
With that in mind there is no casual access for the public at the published office address. That said, visitors are welcome if you let us know when you're coming and what you might be interested in.
If you'd like more information about any product, or additional photos of something, then please do not hesistate to get in touch.
Email is best. Either help@traintrax.co.uk or mail@model-railway-magic.co.uk will get through to someone.
Facebook: https://www.facebook.com/TrainTraxUK
Instagram: https://www.instagram.com/traintraxuk/
Letters and parcels to Model Railway Magic, The Raylor Centre, James St, York YO10 3DW.
It's not feasible for us to be available all the time, but the phone number to try is 01904 215416. If no answer, please do leave a message and we'll endeavour to get back to you.
You may be also interested in